WHO WE ARE
There's something different about our buildings – the core of our brand is at the heart of them all. Every day our staff and tenants experience the community atmosphere we've created, and it's a community that's continually growing.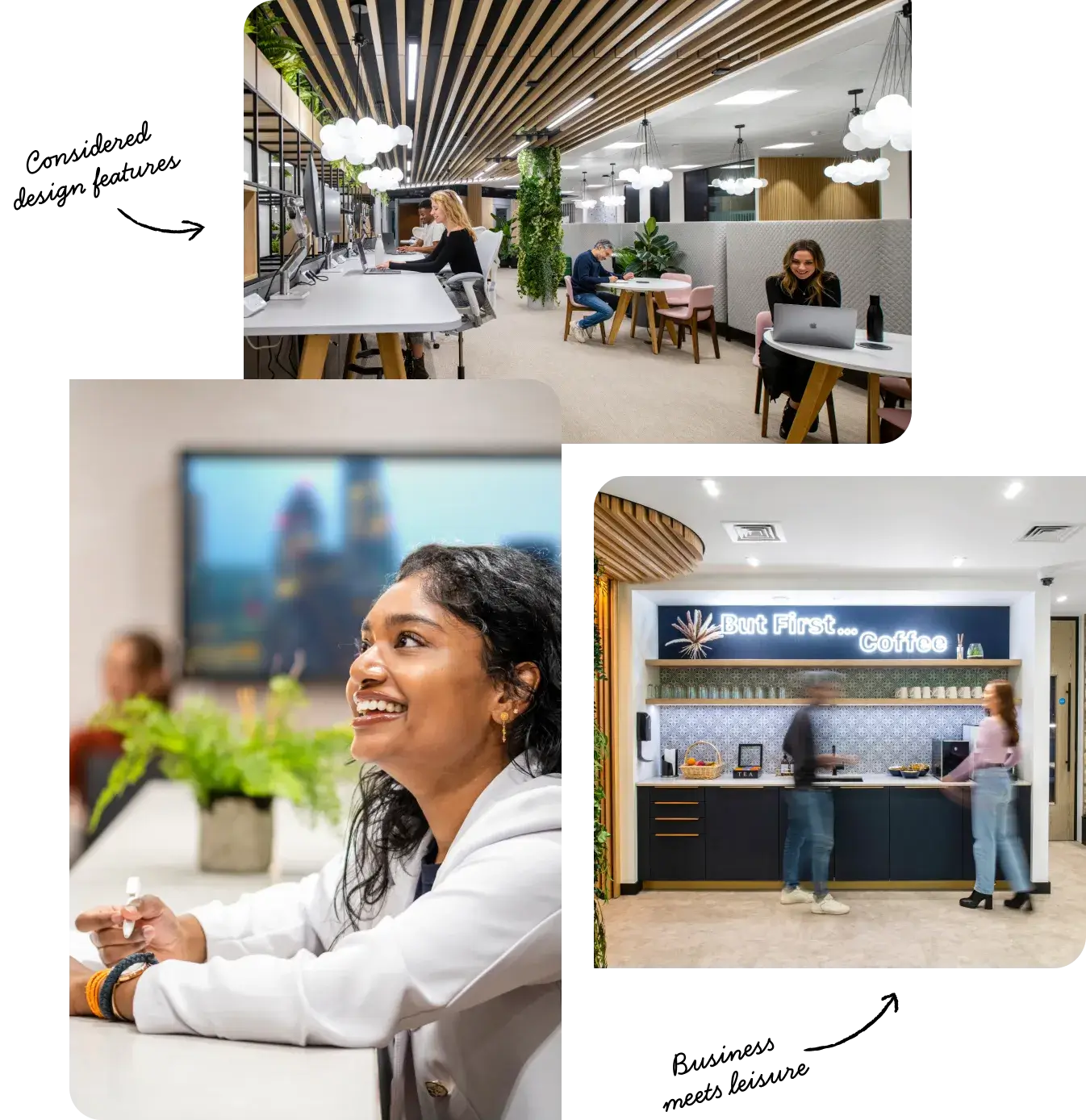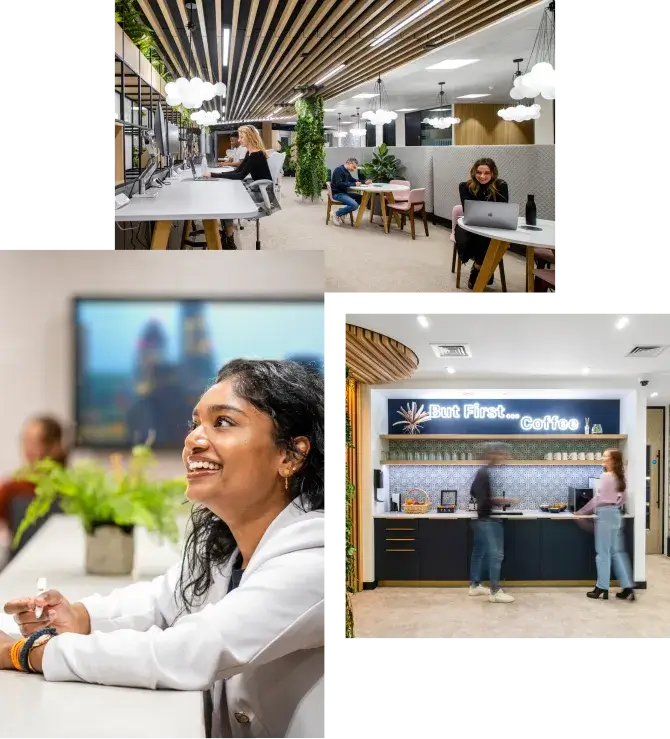 ---
Have your cake
and eat it.
1526 tenants
Individually building our thriving community
Over 200 5* reviews
You know you'll be in safe hands
A growing team of employees
All here to improve your office experience
Forward-thinking spaces
Complete with advanced technology and sustainable practices
Our people
We're a driven, customer-focused company made up of smart individuals with decades of experience. Together, we're passionate about giving you a friendly, professional service that helps you do your best work, and makes your office a home.
Whether you're a new or current tenant, our team works hard to provide an unrivalled level of service and care that goes beyond your expectations. Making sure your experience with YoooServ is nothing short of memorable every day.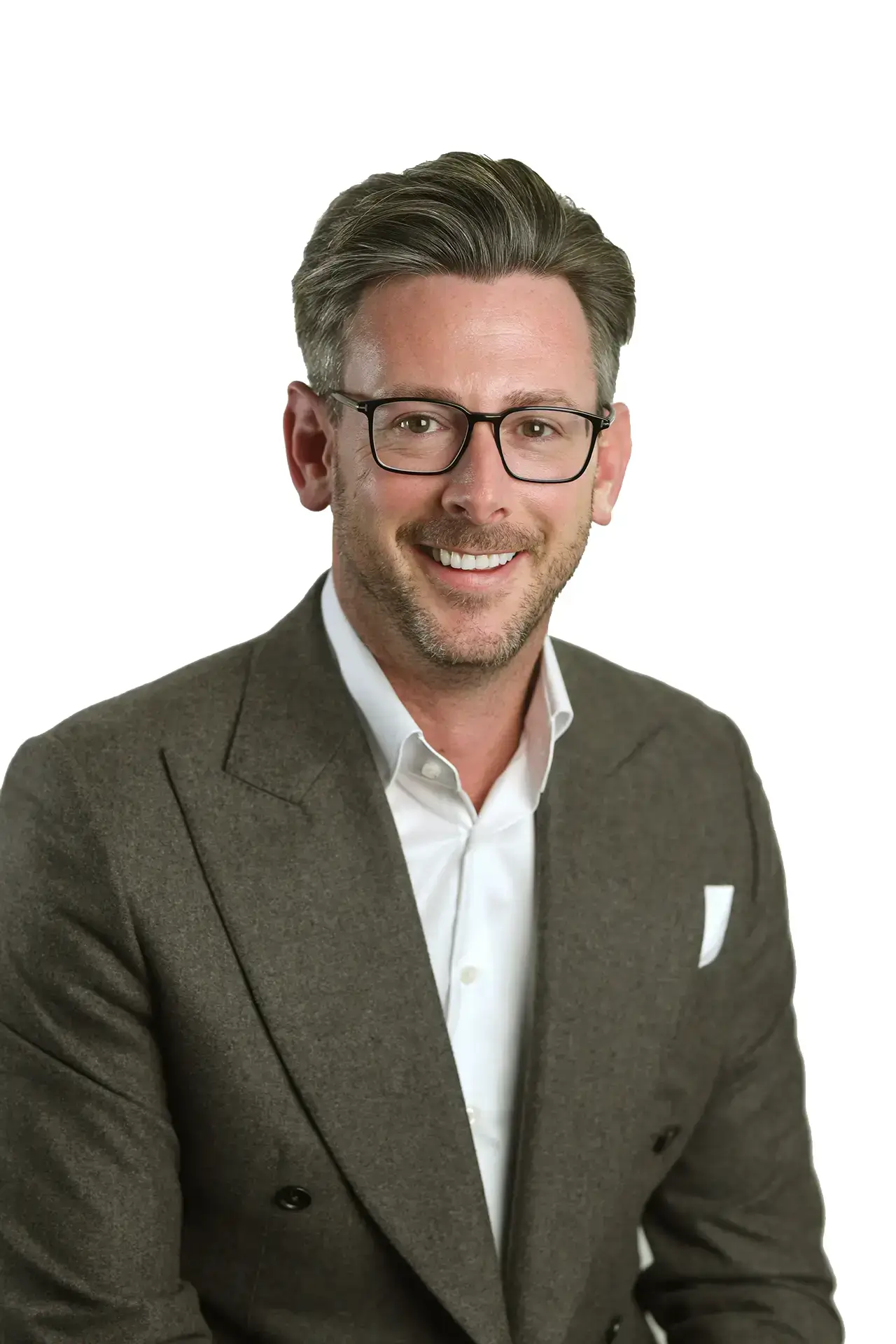 Benjamin Willmore
Chief Executive Officer
Benjamin lives to create spaces, facilities and tools that enhance the way we live and work. Comfort, class, innovation and customer care are at the heart of all the businesses he's birthed at YoooGroup.
Having spent 20 years in property, Benjamin saw a gap in the market between London's upper tier flexible offices and regional offerings, which lacked quality and choice. This inspired Yoooserv: a new way to work, with well-designed spaces and outstanding facilities that foster productivity.
Lydia Thorn
Group Operations Manager
Lydia has extensive experience in event sales and management experience, where she's planned meetings, events and parties. She now works alongside Benjamin to facilitate endless ideas, and keep YoooGroup's many business strands running smoothly.
Will Grealey
Area Manager
William's career has been diverse within sales, management, and business development. He has a true passion to deliver an expectational service whilst maintaining profitability, delivering growth and development within YoooGroup. He truly understands the needs of the customer base and uses his experience within his previous tenures to drive the team forwards. This passion and understanding of the business propels the business growth aspirations.
Anastazja Szymczak
Head of Concierge
Anastazja's been working at Yoooserv for the past couple years and recently got her promotion to Head of Concierge. She is very passionate about people and what they bring to the workspace. As we spend most of our time at work, Anastazja's goal is to foster a healthy working environment and provide the best customer service to our tenants and their visitors.
Anastazja loves helping others and making their day brighter and although she has tried different sectors, Hospitality is the one area she is most impassioned about. She is multilingual, a fluent speaker of Russian, Polish, and English and currently learning French.
Stevie Rubie
Head of Catering
With over 25 years of experience as a professional chef, Stevie has catered for events across the country, striving to deliver only excellence through his culinary talents. Having catered across a spectrum of fine dining restaurants, a 2AA rosette hotel, golf clubs, public houses, private dining events, and even a Freemasons hall, Stevie has the knowledge and experience to provide the perfect menu to accompany any occasion. During his career, Stevie's had the privilege of working alongside a number of Michelin starred chefs gaining invaluable experience, which has lead to cooking in prominent locations such as Downing Street for a variety of high profile clients including prime ministers and diplomats.
Issa Awdat
Marketing and Graphic Design Lead
Issa started working in the creative industry over 10 years ago as a Creative at Saatchi, leading projects in the highly entrepreneurial environment of the emerging creative businesses across the Middle East, Asia and Europe. Leading a team of creatives and overseeing both creative and production departments. More recently as a producer for CBS 60 Minutes generated award-winning content that helped shape the truth and the way it's portrayed.
Urszula Antonkiewicz-Newman
Food and Beverage Manager
Ula "fell into" hospitality 22 years ago and never looked back. Her experience covers managing hotels, restaurants, pubs and even a golf club. No task is too big or too small. Working with people and training others in new skills is her passion. With extensive experience in managing all types of events from birthday parties, weddings, charity days and even Graduations – her aim always is the highest level of service and flawless delivery.
Colin Vincent
Accounts Assistant
Colin has gained experience over the past three years working in the finance function of many local small and medium size companies. He ensures that all parts of the business relating to finance whether it be accounts payable, accounts receivable or even dealing with Government legislation are dealt with in an effective, efficient, and accurate way.
Katie Paterson
Social Media Executive
Having studied Media and Communication at the University of Winchester, Katie gained plenty of experience in a range of areas over the three years but specialised and found a love for social media and marketing. Since graduating in 2020, Katie has worked in both B2B and B2C marketing.
Rory Smith
Personal Trainer
With 10 years of experience in the fitness industry as a personal trainer and 4 years within sports therapy and rehabilitation, Rory has a vast amount of knowledge in his field which has allowed him to provide excellent service to people from all walks of life.
Lucia Berni
Office Administrator
Lucia is an experienced professional with a background in administration, sales, education, and customer service. Her strong organisational skills, effective communication, and passion for helping others makes her a valuable addition to the team.