Dakota
De Havilland Dr, Weybridge KT13 0YP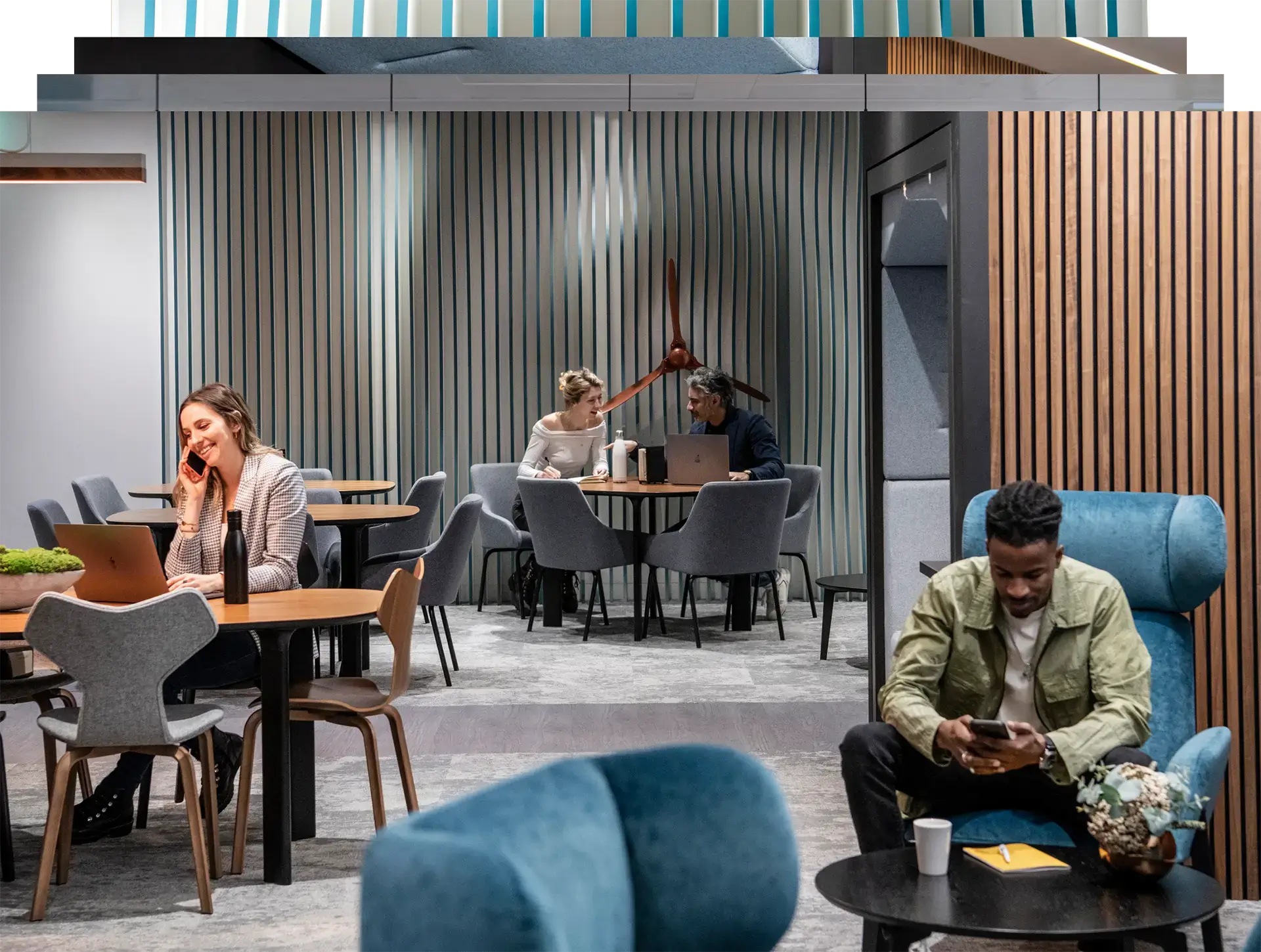 As our first office, Dakota holds a special place in our heart. Since it opened in 2019, it's been home to many successful brands looking for a fresh approach to work. Want to join them? Read on.
As well as the bespoke packages you expect from Yoooserv, Dakota makes a big impression thanks to its tasteful architectural design, which pays tribute to Weybridge's unique history. Dakota's situated in the Brooklands area, famous for being home to the aviation industry, so you'll find subtle nods to the heritage of the industry throughout the workspace.
More than
you expect
Dakota's much more than a standard office, with a host of generous amenities that you'll love.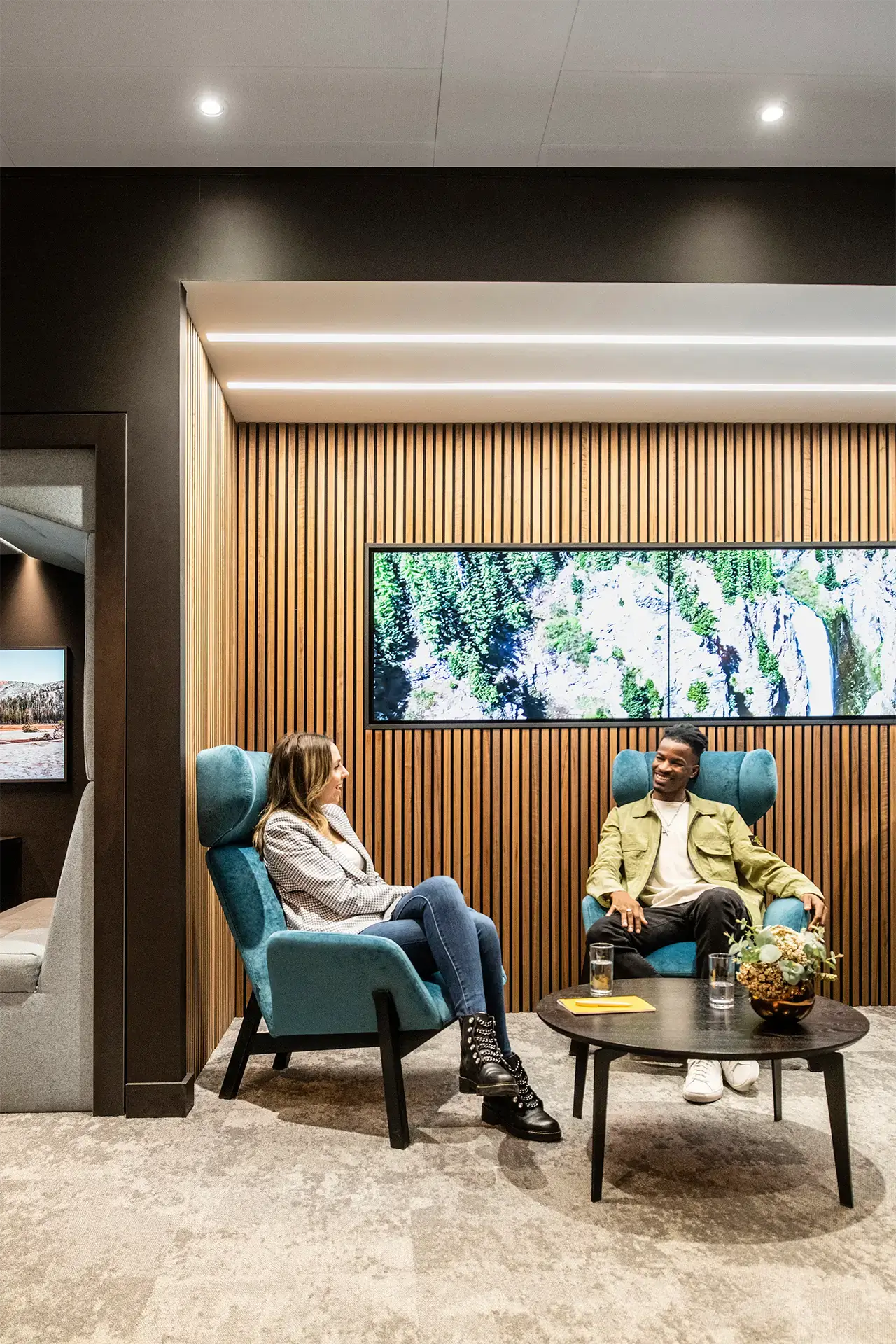 Private lounge
Say goodbye to noisy cafes. Our private lounges are the perfect place to kick back and meet new people.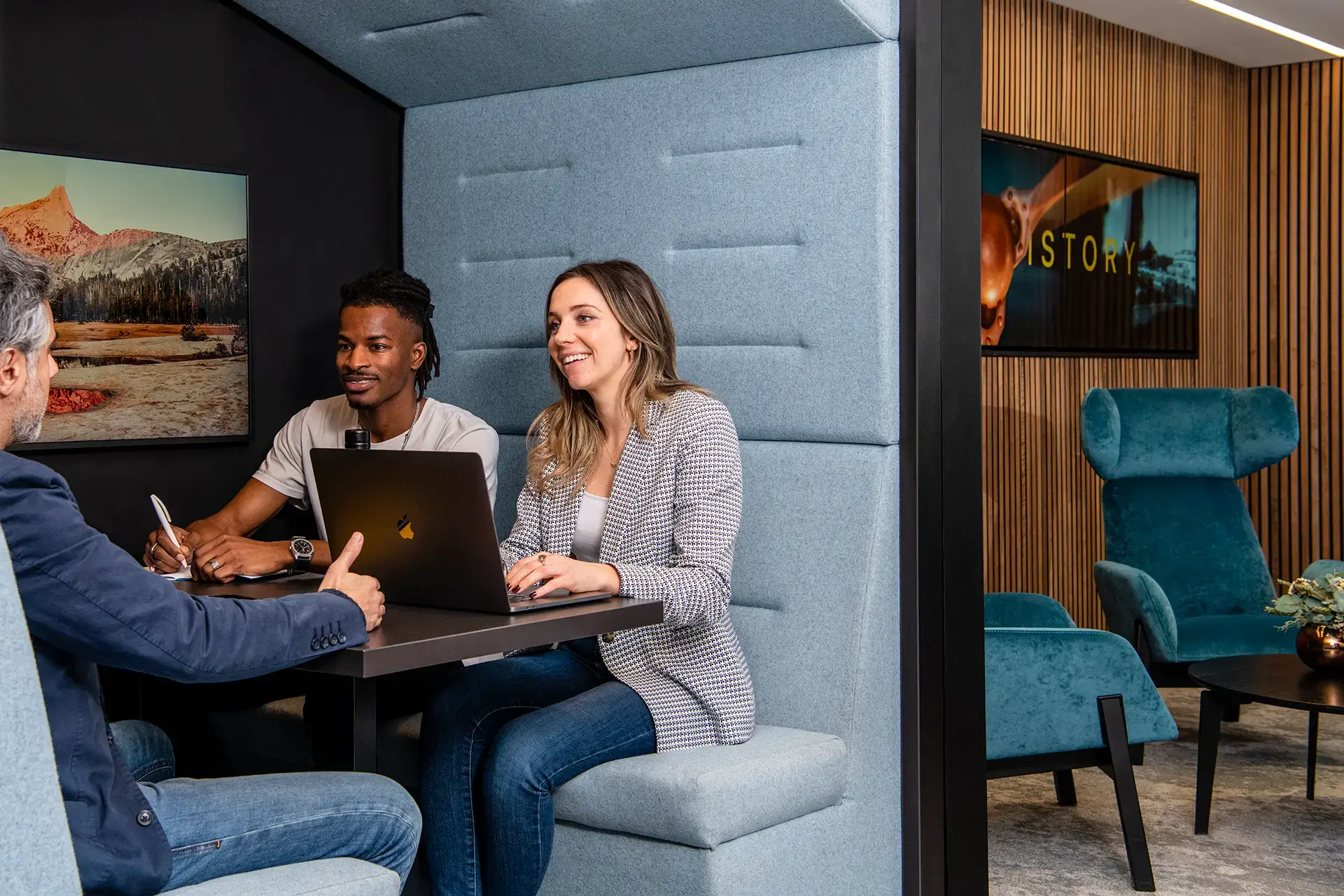 Meeting booths
With impressive tech and cosy seating, our meeting booths are designed to make work feel relaxed.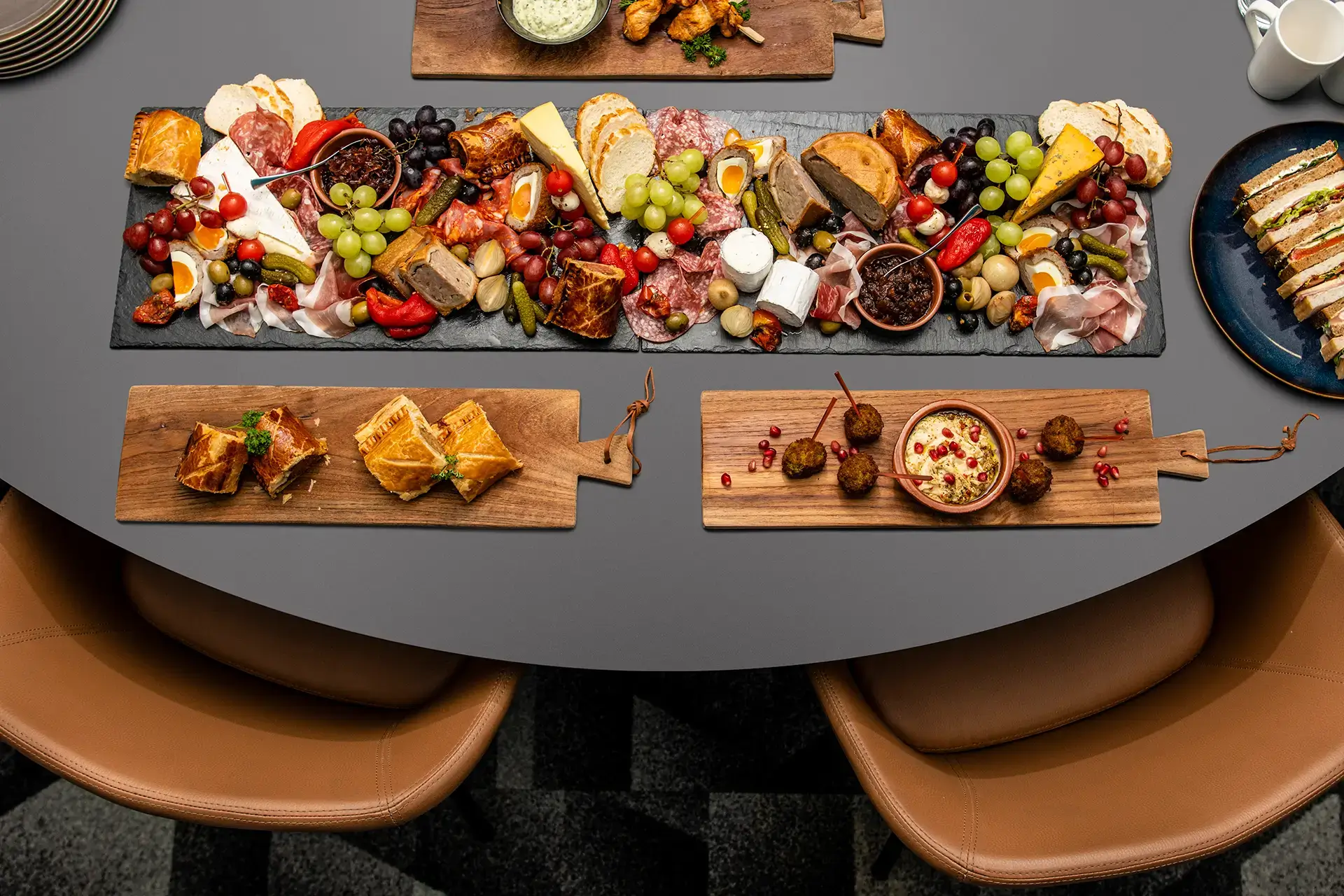 Business lunches
Fuel your team meetings with delicious fresh food. Pick from a variety of platters, small dishes and sandwiches made just for you.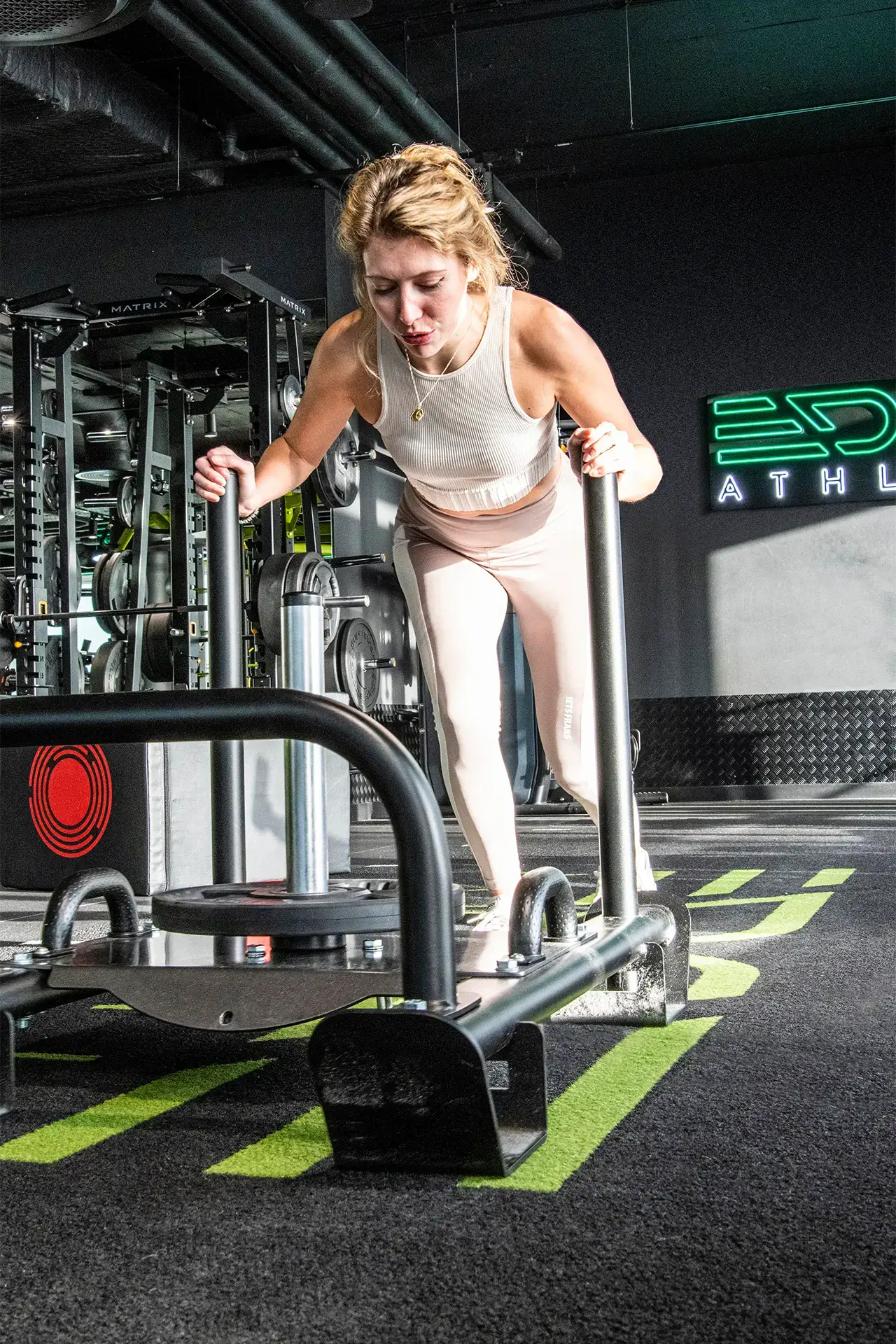 Bar and gym at No. 5
Whether you're craving a coffee or getting your workout done, we've got you covered.
AMENITIES
It's all in the details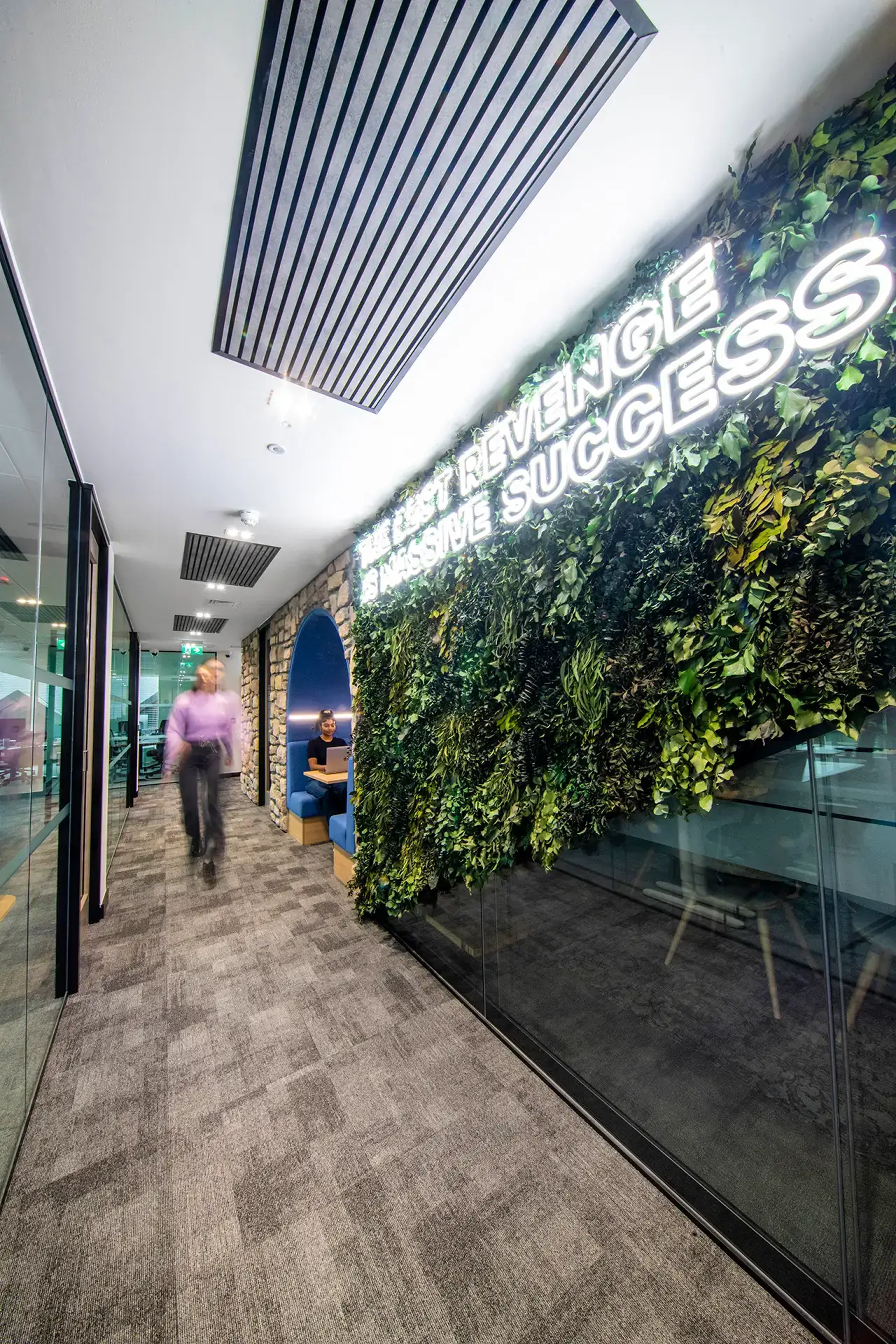 Full soundproofing
Shut out the world and keep conversations private with our fully soundproofed meeting rooms.
Cutting-edge meeting rooms
With impressive tech and serene designs, our meeting rooms are designed to boost productivity.
Private lounges
Say goodbye to noisy cafes. Our private lounges are the perfect place to kick back and meet new people.
Sophisticated courtyard
Take your laptop to our stunning courtyard to get a hit of vitamin D while tackling your work.
Collaborative spaces
Gather the team for a brainstorming session or company meeting in our generous collaborative spaces.
Bookable event space
Need to host a private event? We've got you covered with our impressive, affordable event space.
Video booth
Take meetings in a private, soundproofed space with the latest video tech.
Multi-faith room
Take time out to pray, meditate or reflect in our multi-faith room, designed for people of all religions.
Fresh air technology
Stay alert and invigorated thanks to technology that keeps air fresh and clean all day long.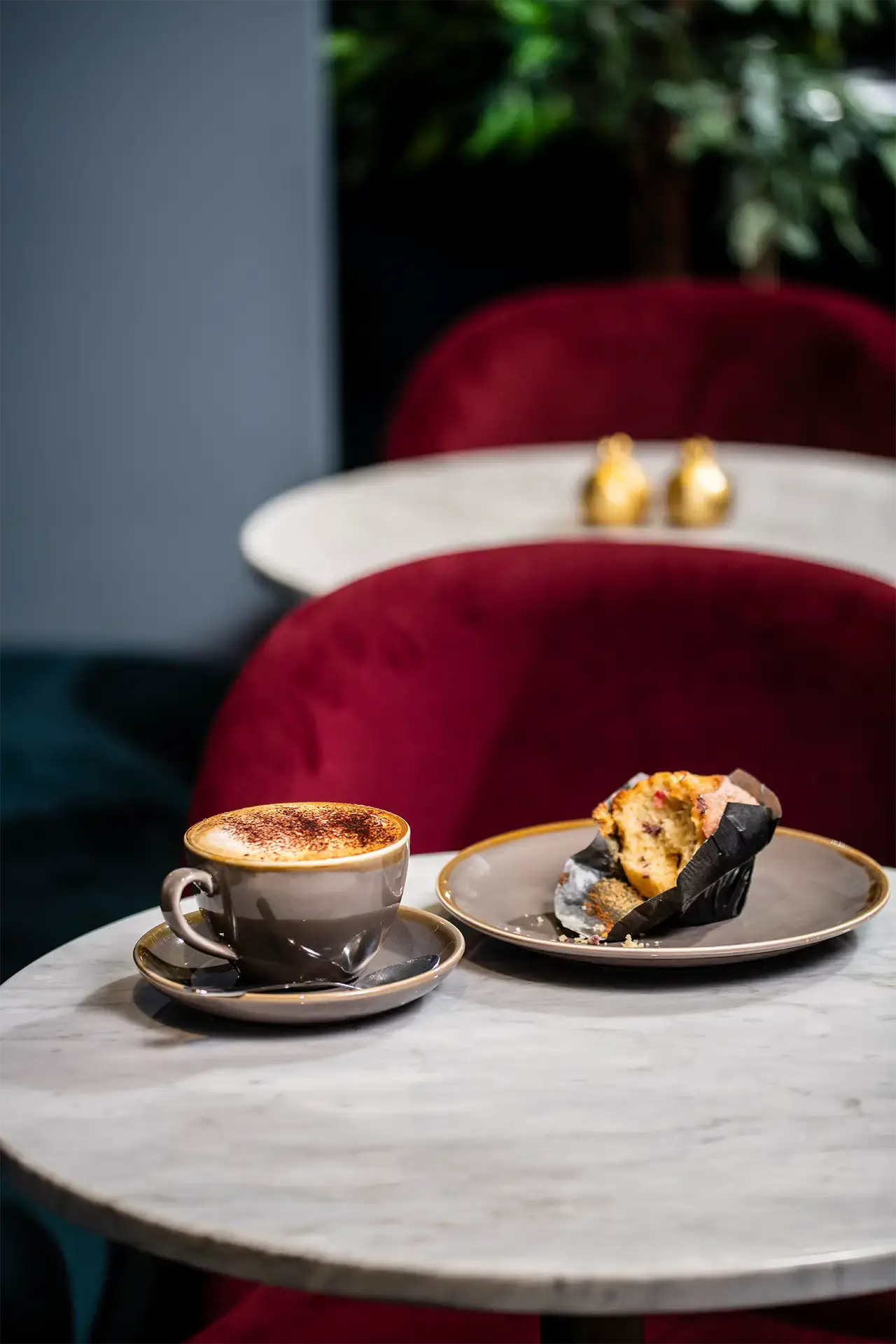 On-site chef and café
Treat your tastebuds with freshly-prepared food and barista-made coffee, available all day long.
…and much more to love
Things to know
Receptionist
Mail-handling
Dry-cleaning
Daily fruit and milk deliveries
Branded displays for tenants
Health & Sustainability
Fresh plants
Cleaned daily
Fresh air technology – Air flow, air quality and CO2 levels are monitored
Energy efficient eco friendly design – BREEAM ' Very Good'
Accessibility
Car parking
Cycle storage
Onsite security 24 hours a day
Dedicated security team – nightly patrols
CCTV – motion triggered, heat and night vision
Door Access Passes
Showers
Lockers
WC facilities
Door plaque (additional)
Advanced Tech
1GB broadband line and 1Gb backup – can be increased to 10GB Enterprise-level firewall
PIR lighting throughout with daylight sensors – more energy efficient to use sensors and timers
Environment
Floor to ceiling windows
Natural light
LED lighting
Sophisticated heating and A/C systems
All utilities included (heating, aircon, lighting, electric)
Schmidt Kitchens (see website for full details)
Workspace
Desks
Storage units (1 unit to 3 desks)
Bins
Coat stands
Phones (additional)
At this workspace
Serviced office
Take your business to new heights with a serviced office in Weybridge, designed to help you succeed.
---
5* concierge service on hand all day, every day
Space for all businesses, however large or small
Move in now or later, whatever suits you
Customisable
Create a space that reflects the uniqueness of your business, down to the smallest details.
---
Build every part of your workspace from scratch
Enjoy our free design and visualisation service
Boost your comfort, convenience, and productivity
Virtual office
Set up and maintain a presence at Dakota with a virtual address.
---
Maintain a professional presence
Keep your home address private
Affordable, flexible plans to suit you
Drop in and say hi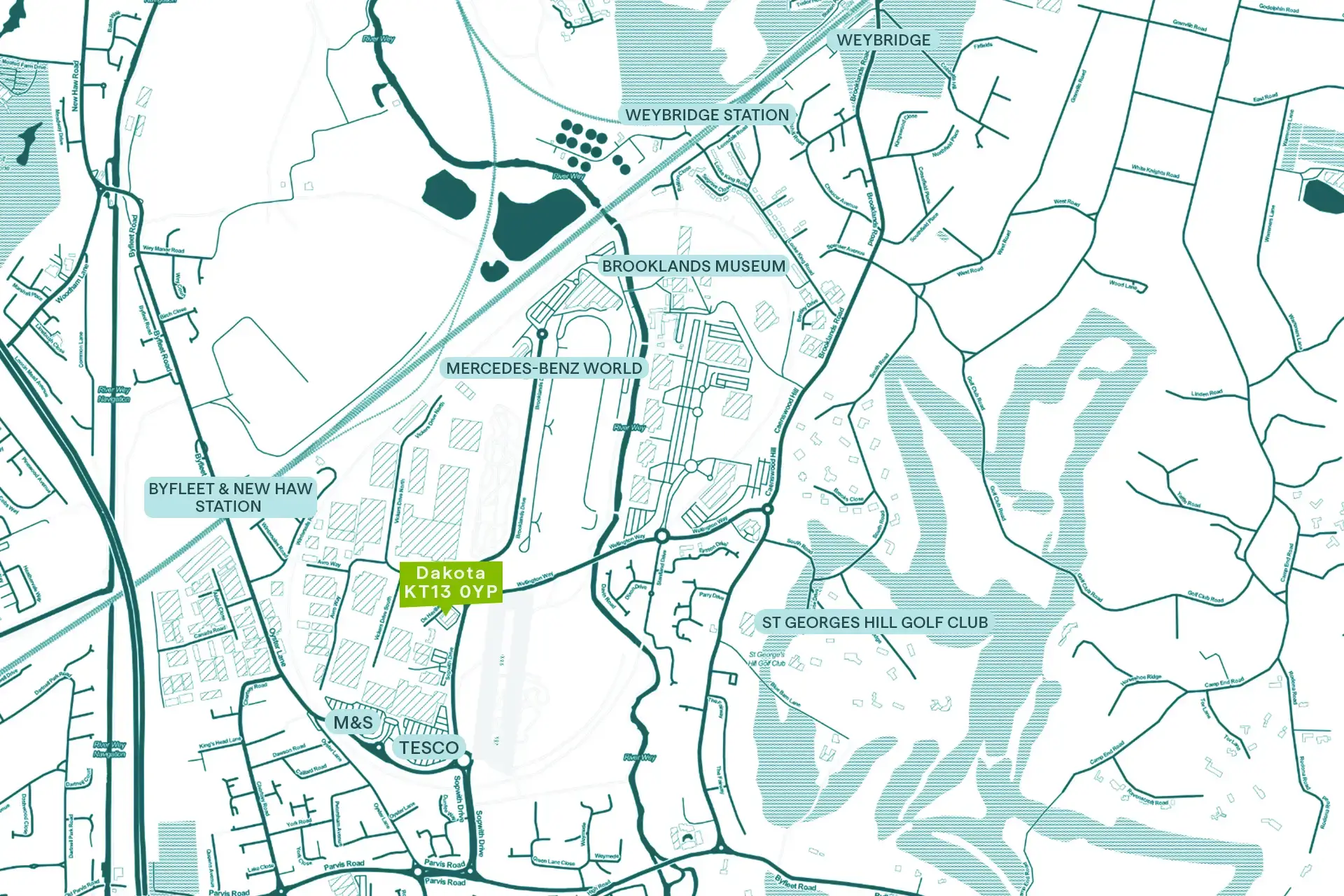 Car
Located in the heart of Weybridge with parking available on-site, Dakota's easily accessible by car.
Train
Dakota's a 30-minute walk or 15-minute bus ride from Weybridge train station.
Bus
Don't fancy the walk? There are a number of frequent bus services running to Dakota.