Boost business potential in ways never before explored
Serviced offices in Weybridge that enhance creativity, motivation and above all, inspire some of your best work.
Premium serviced offices and more in the heart of Weybridge
The flagship YoooServ space, Dakota offers an exciting and original working environment different to anything else in Weybridge. We've designed the space from the ground up to enhance your creativity, boost your motivation, and improve your happiness at work. Serviced offices that flex to suit your specific needs, cutting-edge meeting rooms, innovative amenities, and much more make Dakota the perfect workspace for businesses looking for better. In other words, it's the ultimate place to work.
Flexible Desks
Benefit from an increase in concentration and productivity
Virtual Offices
Create and maintain a presence at Dakota with a virtual address
Bespoke Packages
Designed to ensure each package offers you a perfect solution for you
Advanced Tech
Cutting edge technology combined with award winning components
Collaborative Spaces
Carefully crafted to set an inspiring and stylish atmosphere to connect
Private Lounge
A social hotspot providing flexible, stylish and comfortable work options
The first flag on our moon
The first of our kind, Dakota prides itself to be at the core of YoooServ.
Successfully launching in 2019, we've been home for many successful brands that have opted for a new approach with the way they work. What makes us unique isn't just the bespoke packages we offer our tenants but how we express our brand through aspects of our architectural design.
Weybridge offers a host of prominent history, specifically surrounding Brooklands where Dakota stands tall. As a result, you'll find significant nods to the heritage of the aviation industry that grounds itself nearby.
Why don't you stay a while and find out about us some more?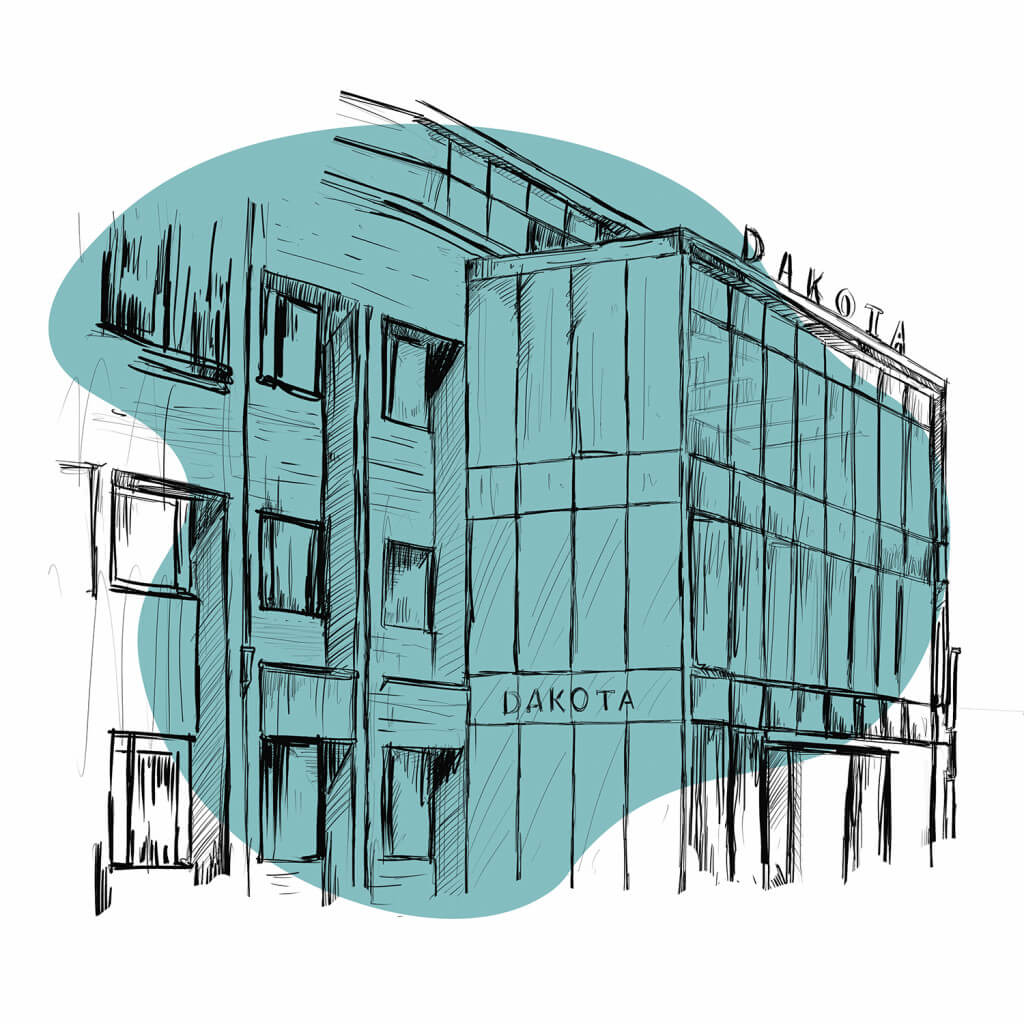 Why choose Dakota?
What makes a workspace? First and foremost, you spend too much of your time there for it to just be four walls and a ceiling – a truly great office must also offer more. We designed Dakota with this in mind, and the result is a workspace that's…
Happy Tenants
Everything about our brand is about Yooo, but we don't want you to just take our word for it. Here's what people have to say about our premium serviced offices at Dakota and the quality of service we not only provide but we should hope you'd expect from a space that will be home to you whilst you work.
"Some outstanding office space which is managed by an equally fabulous management team. 100% recommended!"
"I have used office space a few times here and found the staff really professional & helpful. I would definitely recommend using them. Office was modern & clean. Shared space was laid out well and nice to relax at breaks. Lauren helped me set up and showed me around. Nothing was too much trouble."
"Yoooooooooserve are amazing with what they have done here. They have created an absolutely beautiful working environment. Before i was just working from my office, car or the local cafe! Now i can say that this has changed my working day to day, and given me a new lease of life, and my business has excelled because of this building. Thank you"
"Really happy with the service at Dakota, it is a clean and organised serviced space. Having moved a year ago from another serviced office that was causing a lot of trouble and disruption to our business, thankfully we've not had any disruptions since."
" I'm Delighted we chose to work with YoooServ. Nothing is too much trouble and they are wonderfully professional and efficient. The building is immaculate and brilliantly run. The facility is first class and in a very convenient location. The building is also cutting edge and ultra modern . Would most definitely recommend."
"I've used a lot of serviced offices for various projects and this is the best by far! The facilities are not just functional, they are a genuinely nice space in which to work and my team were always excited to come in when booking meetings here. I got to meet the CEO Ben one of the days we were there and he was really friendly and welcoming and nothing was a problem for him and his team. We will definitely be using this space again!"
"The building is very modern and has great facilities(multiple meeting rooms, business lounge, kitchen area plus more) along with it being run by a great bunch of people. Very clean and would definitely recommend for companies of all sizes."
" YoooServ Dakota have 5 star offices, luxury compared to the majority and incredible service. Highly recommend a visit!!"
Get in Touch
If you require any information about our premium serviced offices, renting a desk/meeting room or you would like to book a tour of one of our new workspaces please get in touch. Once connected, we'll be able to assist you with any queries or questions.
Dakota, De Havilland Drive, Weybridge, KT13 0YP